A "vin gris" made of  100% pinot noir from Carneros, this bad boy is mouth-filling and full of taste – watermelon and underripe strawberries to be exact – yet light on its feet with a good dose of acidity, and a finish that won't quit. Great value at about $15 a pop.  We had it with Iberico jamon & cheddar with beach plum jam, it easily stood up to the bolder flavors; bottle #2 was delicious all on its own.
Sean Minor is a family operation, "Four Bears" is a second label named for Sean & Nicole's 4 kids. Keeping things lean, they source all their fruit and don't have a winery or tasting room; besides the vin gris they also make Sauvignon Blanc, Chardonnay, Cabernet, Pinot and a red blend (as well as a new Oregon pinot under the label Point North.)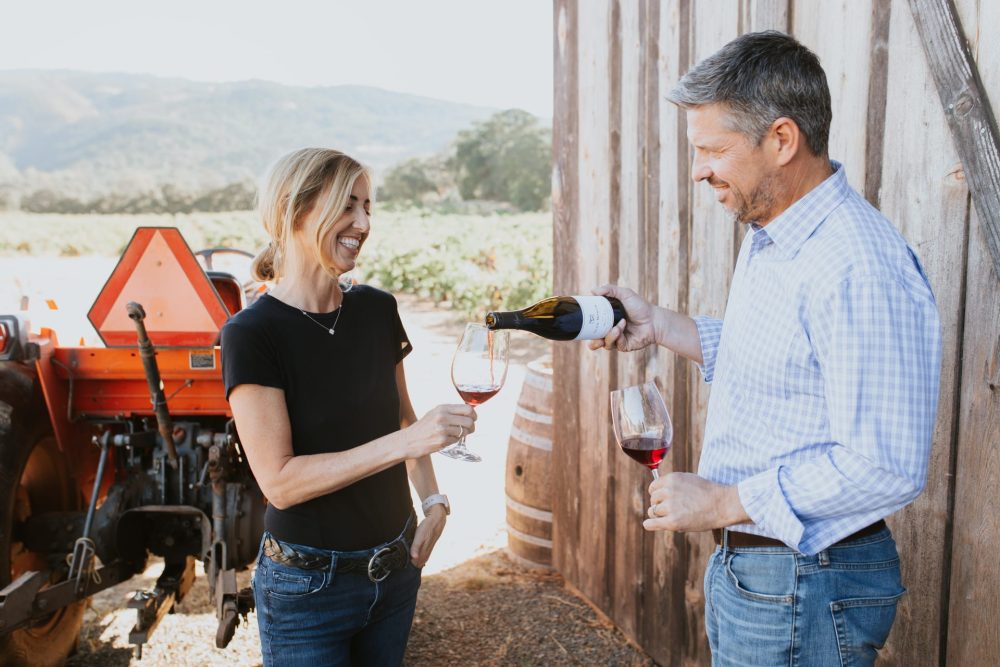 Why the "vin gris" designation instead of just "rosé"? A vin gris wine sits on the red grape skins for about 24 hours (the saignée method) and then the "grey" (gris) juice is bled off before fermentation starts; the rest of the grapes/juice are used to make a red wine from the same batch of grapes. Bleeding off this first bit of pink juice helps to concentrate the flavors in the rest of the batch; this method of winemaking is often used for pinot noir.
Sean Minor "Four Bears" Vin Gris 2014
Carneros, California, USA
$16
Grape: Pinot Noir
The Verdict: stock up on this versatile crowdpleaser while it's still available